Links to useful cavy-related web sites
Specialist Breed Clubs
The schedule below provides links to Specialist Breed Club web sites, contact details for the Breed Club secretaries. More information on each breed can be found on the main British Cavy Club web site, including breed standards and galleries of photographs.
National and regional cavy clubs
Local cavy clubs
You can find a list of the contact details for all the clubs that are currently affiliated to the National Cavy Club here.
Cavy-related publications
CAVIES magazine. A monthly publication containing articles, show reports and club notes. Email here for details of subscription rates.
World of Cavies by Allan Trigg, 2008. Full colour book available from Fur & Feather's online bookshop or by telephoning 01473 652 789. Alternatively, see the author, Allan Trigg or the Dutch Cavy Club Secretary, Amy Heale, at shows.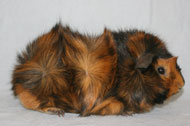 Brindle Abyssinian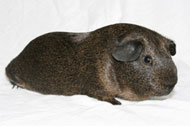 Lemon Agouti
Black Fox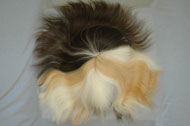 Peruvian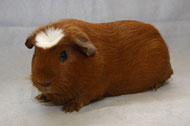 American Crested
Wash 3: Designed by Simon Neesam for the British Cavy Council © 2009